LiveLogik is Claim Central Consolidated's live video streaming solution that is revolutionising the FNOL and triage process in property and motor claims.
LiveLogik allows your customers or field staff to stream live video, photos and audio to your desktop technician during quoting, inspections or service calls. This allows the technician to gather critical and relevant information, which eliminates delays and reduces the number of on-site visits.
What is it?
LiveLogik improves the quality and timeliness of the triage process – reducing confusion, complexity and rework through innovative and easy to use communication to deliver outstanding results. The platform consists of three components:
LiveLogik App – mobile app for policyholders
LiveLogik Pro App – mobile app for field technicians (for offline or online)
LiveLogik Web Portal – for desktop technicians to review all captured videos, audio and photos which are securely stored.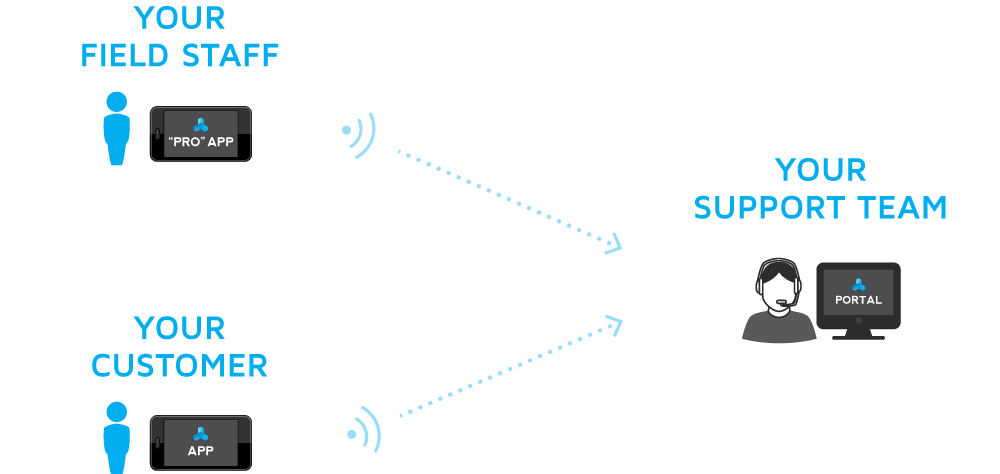 How does it work?
The LiveLogik app enables the customer to connect live with an expert desktop technician through a simple and customerfriendly process:
Key Features
Live video streaming from customers (or field technicians) to your desktop technicians
Measurement and visual analytics
Infrared for water and fire loss documentation
It works both online and offline
All documentation, videos, pictures and audio are securely stored in one place
Built-in geo-locator to identify user's location and reduce the risk of fraud
Easy to collaborate with all stakeholders (brokers, adjusters, insurers, claims handlers, repairers)
PDF reporting function allows reports to be compiled in seconds.
Key Benefits
LiveLogik provides a greatly enhanced policyholder experience at the FNOL stage of a claim thanks to a faster, more accurate live streaming process. Other benefits include:

67% improvement in accuracy of allocation of resources and equipment
38% increase in technician capacity
25% reduction in report submission lifecycle
44% reduction in travel costs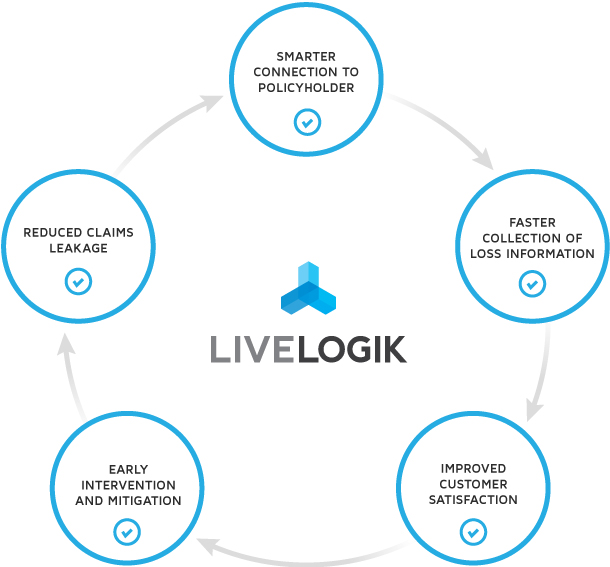 To learn more about LiveLogik and how it can improve your claim outcomes, visit LiveLogik.net