"We exist to make insurance claims easier for insurers and customers."
Founded in 2002, Claim Central Consolidated is a global insurance industry leader across:
Claim Management Services – We manage the insurance repairs for property, motor and cyber claims from first notification of loss, right through to completion.
Insurance Technology – We use and license our proprietary technology to make this process as transparent, fast and low cost as possible.
Data & Analytics – We use the data insights from our technology to drive continual improvement for our clients
With locations in the United States, Australia, South Africa, Italy and New Zealand, we have pioneered digitally connected claims management services across the globe and were recognised as the Australian Financial Review's 8th Most Innovative Company in Australia in 2016.
Our solutions enable significant game-changing results for your business including:
Reduced claim costs
Improved quality of claims handling and day-to-day operations
Reduced claim lifecycles
Better customer claim experiences
Happier customers through our Centralised Claims Hub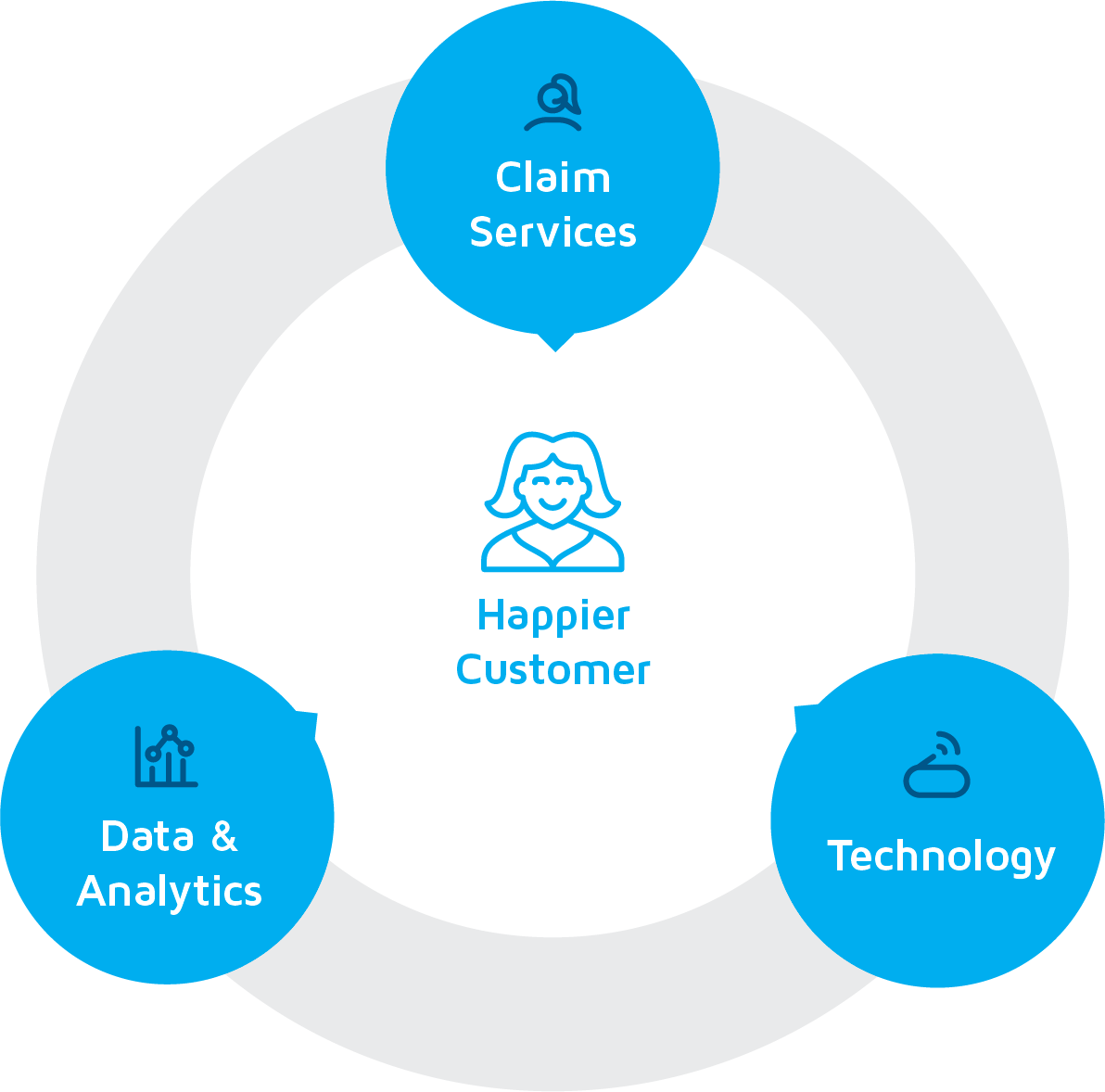 Claim Management Services
We provide a transparent and simple claims management solution for property, motor and cyber claims globally. Our claims services are underpinned by our digital claims platform ClaimLogik, enabling us to do what others in the industry cannot match.
Property
We manage restoration and repairs on behalf of insurers for domestic and commercial property claims. Underpinned by our claims management platform ClaimLogik, our property services provide end-to-end claims management and supply chain management that reduce claim lifecycles and reduce costs for insurers and service providers.
Learn more about Property claims services >
Motor
We offer an online motor claims solution that puts customers at the centre of the claims process. Our solution addresses the entire customer claims timeline: Notification (virtual damage assessment); Core Claim; and Settlement.
Learn more about Motor claims services>
Cyber
Our cyber claims solution assists our partners with a simple claims triage process, crisis and reputation management, system and data analysis and restoration, and third party claims.
Learn more about Cyber claims services>
Technology
Our suite of digital claims management technologies enhance the customer's claim experience across property, motor and cyber insurance claims – by reducing claim lifecycles and costs, while improving operational efficiency. The suite includes:

Data & Analytics
We provide real time data and never before seen insights to help you make better business decisions.
Aside from creating happier customers, our Centralised Claims Hub also:
Provides data to help you make better business decisions
Helps you to streamline processes and minimise waste
Improves your day-to-day operations through digitalisation
Reduces your operational and claims cost