Brian Siemsen
Global Chief Executive Officer, Claim Central Consolidated
Brian Siemsen has been Global CEO of Claim Central Consolidated since 2002.
Since then, Brian has built a business on his aspiration for the standard in claims management practices to be the intelligent use of insurance technologies and digital supply chain solutions, coupled with exceptionally talented people.

Brian has successfully overseen the global expansion of Claim Central Consolidated into multiple geographies including Australia, the United States, South Africa, Italy and New Zealand – all the while driving the focus of the business towards technology solutions and data insights that provide continuous claims improvement for our clients. He has been instrumental in securing funding and undertaking key acquisitions to support the growth of the business.

A thought leader in the insurance and insurtech industries, Brian has been a regular speaker and panel member of numerous events both in Australia and internationally. Among other awards, Brian was selected as Ernst & Young's Young Entrepreneur of the Year in 2012 and was proud to oversee Claim Central Consolidated's nomination at #8 in AFR's Most Innovative Companies in Australia in 2016.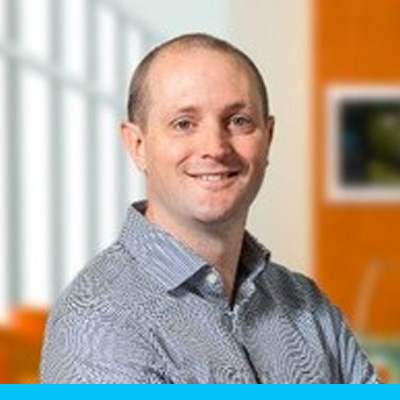 Matthew Lewis
Chief Financial Officer, Claim Central Consolidated
Matt was appointed Chief Financial Officer, Claim Central Consolidated in October 2019. Matt is responsible for the financial, taxation and corporate affairs of the company. He provides advice, insight and financial analysis to support the senior leadership team to deliver Claim Central's business strategy.
Matt is a senior finance executive with over 15 years' experience as a Chartered Accountant. Prior to joining Claim Central, Matt was the CFO of Avoka Technologies, the provider of a Global Enterprise SaaS platform for financial institutions, which was acquired by global banking software company Temenos AG in 2018. Matt also worked at KPMG as a Director in the M&A and corporate strategy space leading acquisitions, divestments, and capital market transactions across a diverse range of industries and international markets including Australia, Asia, Europe and the US.
Nandy Nanthivarman
Executive Director, Claim Central Consolidated
Nandy Nanthivarman joined Claim Central Consolidated in May 2012 as CFO and in addition to his CFO duties was appointed as the Group Executive Director in October 2016.
Given the recent rapid growth of the business, in October 2019 Nandy relinquished his CFO duties and continues as the Executive Director of the Consolidated group supporting the Global CEO.
Nandy played a key role in attracting investment to Claim Central Consolidated to support the growth.
Nandy is a Chartered Accountant with extensive experience in commerce, accounting and finance – gained from the distribution, manufacturing, transportation and construction sectors. He has led a number of acquisitions and subsequent integration projects.
His past positions include Finance Director, Gate Group Australia and Chief Financial Officer, AirRoad Group.
Eben le Roux
Chief Commercial Officer, Claim Central Consolidated
Eben was appointed Chief Commercial Officer, Claim Central Consolidated in April 2020.
Eben has a proven track record as a senior executive, enabling Boards and Executive Teams in Australasia, Africa and the UK, with different cultures, products and markets to develop and execute on strategy to improve profitability and ROI. He has extensive experience running dual track sale processes, ensuring IPO readiness, completing sales processes, preparing and presenting investor road show presentations, and concluding and integrating acquisitions.
Eben's career has included roles within accounting and auditing (big 4), financial services, investment banking and multinational equipment hire.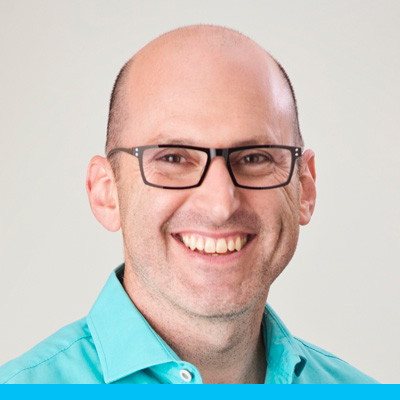 Mark Cohen
Divisional CEO – Intelligent Thought
Mark Cohen was appointed to the position of Divisional CEO – Intelligent Thought in Dec 2019.
Mark comes from a digital technology and product background, joining us from Domain Group, where he held the joint position of CTO and CIO – leading tech for a wide portfolio of real estate platforms. He has accumulated over 20 years of experience in technical leadership positions in Australia and abroad.
Mark works with the executive and technical leadership and focuses on driving the roadmap delivery and growth of Intelligent Thought's portfolio of products and platforms.
A self-confirmed geek, Mark is passionate about the possibilities opened up by the digital transformation of businesses. He loves to introduce and trial new technologies, and find the right places to apply them.
Prior roles have included various positions in media, ecommerce, proptech, and insurance. Mark holds a BSc in Computer Science and Applied Mathematics from the University of the Witwatersrand in South Africa.
Sam Ratcliff
Head of Insurx
Sam Ratcliff joined Claim Central Consolidated in April 2019 having previously worked in claims operations over the past 13 years. He is responsible for the end to end operations of our TPA division, Insurx.
Sam has held several senior leadership positions in both large insurance companies and loss adjusting firms. He specialises in commercial property, legal liability and motor claims. Outside of these claims roles he has also managed risk and compliance for one of Australia's leading insurers across the Eastern seaboard.

Sam is very passionate about community giving and works with multiple charities on both fundraising activities and volunteering.
He holds a Master's in Business Administration (MBA) from the University of Sydney.
Robin Roberson
Managing Director – North America, Claim Central Consolidated
Robin Roberson was appointed Managing Director of North America in July, 2020.
Robin has more than 25 years of experience working with clients to develop solutions to improve their business. She has held numerous leadership roles throughout her career and has won multiple awards highlighting her commitment to customers, business organizations and her community. Most recently, Robin was President and co-founder of Goose & Gander, a boutique consulting firm focused on technology solutions, cyber security and insurtech. Prior to that, she was co-founder and CEO of WeGoLook, where she changed the way insurance carriers (along with other industries) leveraged the gig economy, by dispatching "Lookers" on-demand to capture field data then selling her company to a global TPA.
Robin is now ready to bring a new era of on-demand data collection to customers, delivering claims solutions by lessening the gap between technology and services in the US to provide a more cost-efficient and improved customer experience.
Robin is an Advisory Board member for The Institutes and regularly attends and speaks at insurance industry events.
LINKEDIN
Kenneth Knoll
Managing Director, Head of Product – North America, Claim Central Consolidated
Kenneth Knoll was appointed Managing Director, Head of Product for North America in July 2020.
Kenneth is a passionate operator with a history of solving business problems through product innovation. With a venture advisory and investment background, he has worked with dozens of early stage technology companies to refine product and go-to-market strategies.
As former managing partner and Chief Operating Officer for WeGoLook, an on-demand field inspection provider for insurance carriers, banks, and other large enterprise clientele, Kenneth led market strategy, product innovation and operations through multiple hyper-growth stages. He oversaw expansion from the United States into Canada and the United Kingdom and positioned the company for a successful exit to a global TPA in 2017. Most recently, Kenneth was CEO and co-founder of Goose & Gander, an insurtech-focused consulting firm.
Kenneth brings multi-industry and international perspective having worked with businesses spanning Asia, Europe, Africa, and the US. Kenneth studied finance and international business at the University of Tulsa, is certified in Product Innovation and Development, and has completed executive training programs at the University of California Berkeley and Emory University.
LINKEDIN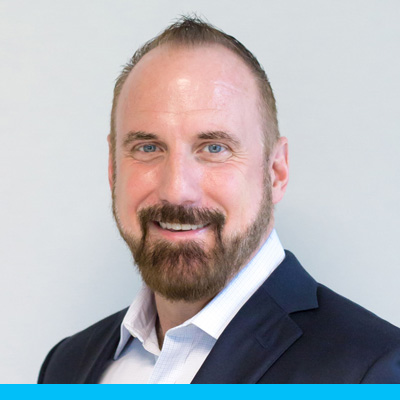 Quin Netzel
Managing Director – North America , Claim Central Consolidated
Quin Netzel was appointed Managing Director of North America in September 2017.
Quin has more than 27 years of experience working in the U.S. insurance industry where he has held numerous leadership roles for insurance companies, service providers and management consulting firms. Most recently, Quin was a partner with Aon where he focused on P&C claims transformation, and prior to that, he was president and SVP for BrightClaim, where he launched a managed insurance contractor network in conjunction with The Home Depot, the largest home improvement retailer in the U.S.
Quin has particular expertise in managing catastrophe exposed risks, having served as Chief Claims Officer for Louisiana Citizens Property Insurance, Chief Operating Officer for Florida Citizens Property Insurance, Chief Claims Officer for Renaissance Re US and National Catastrophe Manager for State Farm.
Quin is a licensed attorney, CLM Fellow and a regular speaker at claims industry events.
LINKEDIN
Jeff Pryde
Managing Director – New Zealand, Claim Central Consolidated
Jeff Pryde was appointed Managing Director of New Zealand in November 2018.

Jeff has more than 34 years of experience working in the insurance industry both locally and globally. He has a wealth of industry knowledge and experience in management roles, loss adjusting, catastrophe management (CAT) and client development. 
Previously Jeff was second-in-charge for Crawford New Zealand. During his eight-year tenure, he was responsible for CAT management for both the Christchurch and Kaikoura earthquakes and several other significant events, while maintaining business relationships and development opportunities within the New Zealand insurance market.
Qualifications – ANZIIF (Snr Assoc), ACLA.
Ronald Gall
Managing Director – Africa, Claim Central Consolidated
Ronald Gall was appointed Managing Director of Africa in May 2018.
For the past 18 years, Ronald has held several roles for relationship management company Global Choices Lifestyle. He started his career as an account manager where he was responsible for building strong and long-standing client relationships, and then quickly moved through the ranks into various management and director roles.
In 2005 Ronald was appointed sales and marketing director of Global Choices Lifestyle, and he also became a board member and shareholder. In this role Ronald used his extensive sales experience to grow the business and build a team of skilled client service staff to ensure all clients receive exceptional ongoing support.
Ronald holds a Bachelor of Arts in Psychology from the University of Natal. He is married with two daughters and considers this his greatest achievement.
Martin Maguire
General Manager – Property & Repair
Martin was appointed General Manager – Property & Repair in November 2019.

Martin joined Claim Central Consolidated in May 2015, having previously worked as a marketing coordinator at Century 21 Real Estate. He began his Claim Central career in customer service and became Process Enhancement Manager in April 2016. He then moved to the technology division of the business where he was the Product Manager of LiveLogik (video streaming collaboration platform). His achievements included multiple client acquisitions and implementations across three continents, with LiveLogik winning New Product Innovation in the 2017 Australian Business Awards.

In early 2019 Martin became Head of Continuous Improvement (leading a team of eight) as part of the Claim Central Consolidated Global Support Function and delivered multiple budget, people, process and technology projects using lean & agile methodologies.

Martin has a passion for innovation, Lean 6 Sigma, project management, product and people development.

He holds a Masters in Business Strategy and Innovation Management from Galway-Mayo Institute of Technology.
Matthew Lawrence
Head of Partnerships – Claim Central Consolidated
Matthew Lawrence was appointed Head of Client Development for Australia and New Zealand in November 2015 before assuming the role of Head of Partnerships in 2019.
Matthew is responsible for business strategy and growth of the Claim Central Consolidated businesses. This involves working with new and existing clients in implementing innovative claim services and technology solutions to help them meet business objectives.
Matthew joined Claim Central Consolidated in 2003, and has held a number of roles in operations, strategy and client development. Matthew holds a current qualification in Carpentry and Building.
Greg Johnson
Head of Distribution – Claim Central Consolidated
Greg Johnson has been involved in the insurance industry for over 25 years, having succeeded in senior executive roles in large companies and as an entrepreneur in two start-up businesses. Most recently he has contributed to the business development success of a number of businesses delivering insurance claims management solutions across the globe.

Greg is known for creating opportunities that deliver exceptional business development outcomes in complex environments, both entrepreneurial and corporate.

Greg's key strengths lie in understanding and analysing potential opportunities, communicating the value of the opportunities, and building trusted relationships which enables the mobilisation of both individuals and teams to deliver business development success within complex environments.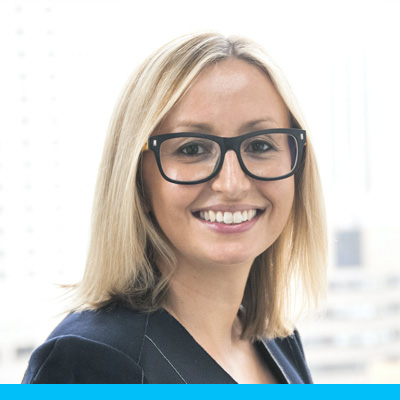 Freya Smith
General Counsel, Claim Central Consolidated
Freya was appointed as the General Counsel for Claim Central Consolidated in May 2020.
Freya is responsible for managing the group's global legal, governance, compliance and risk management functions. Freya has significant experience in establishing and leading legal, risk and secretariat teams and advising on legal and governance affairs affecting significant and developing businesses and corporates operating in multiple jurisdictions. Prior to joining Claim Central Consolidated Freya was the Chief Legal Officer and Company Secretary for OFX Limited, a global online payments company.
Freya holds a Bachelor of Commerce and Bachelor of Laws (Hons), a Master of Laws (High Distinction) and a Graduate Diploma of Applied Corporate Governance from the Governance Institute of Australia. Freya is also a member of the Australian Institute of Company Directors; a member of the Association of Corporate Counsel; and an Associate of the Governance Institute of Australia.

Freya is also a Non-Executive Director of IXUP Limited.

LINKEDIN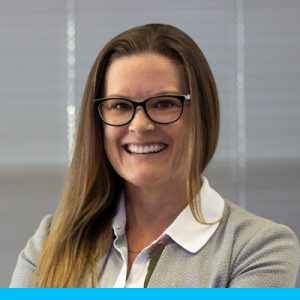 Karla Wasinski
Chief Experience Officer, Claim Central Consolidated
Karla was appointed Chief Experience Officer, Claim Central Consolidated in April 2018.
Karla finds her passion in leveraging leading technology, simplified processes and exceptional people. She is driven by extending exceptional service to our clients, brokers and business partners, to deliver confidence and trust they can rely on to grow their customer base.

Karla's most recent role was Head of Process Enhancement for the Retail division of Hollard Insurance Australia. Prior to this Karla was a Quality Assurance and Claims Manager, supporting customers get back to their day-to-day lives as quickly and seamlessly as possible.

She has spent more than 15 years in the insurance industry gaining experience across a diverse range of roles, and within teams that continuously challenge technology, process and people to deliver an improved employee and customer experience.

LINKEDIN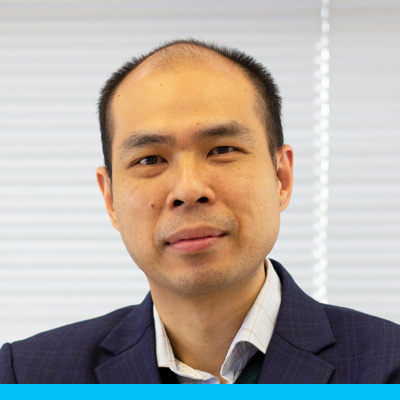 Daniel Chan
Head of Data & Analytics
Daniel Chan was appointed Head of Data and Analytics in July 2019.

Daniel has been with Claim Central Consolidated since 2012 and has played an integral part in empowering the organisation with data and insights to drive operational improvements, business results and effectiveness.

Daniel is committed to making data and insights readily available in organisations promoting a fact based culture.

Prior to this, Daniel headed up the finance division and was second in charge to the CFO. Daniel is well versed in commercial finance having worked in various roles in fast moving and complex environment.

Daniel is a Chartered Accountant and holds a Bachelors Degree in Commerce from UNSW.
Marcelle McGrath
Head of People & Advancement, Claim Central Consolidated
Marcelle McGrath was appointed Head of People & Advancement in October 2015.
Marcelle has more than 20 years experience working in Human Resources roles across several industries: Telecommunications; Manufacturing; Education; Retail and Professional Services. Prior to joining Claim Central, Marcelle worked at Designa Accessories as a Human Resources Manager.
Marcelle is passionate about employee experience, organisational development, recruitment, training and workplace culture. Working as a Senior Executive, Marcelle has been instrumental in developing recruitment strategies including partnering with local Universities to develop highly successful internship programs. She has also rolled out people and leadership workshops, succession plans, and implemented workplace training and new LMS systems.
Marcelle holds a Bachelor of Arts in English and Economics from the Australian Catholic University and a Graduate Certificate in HR and Certificate IV TAA.
Daniel MacNamara
Creative Director – Brand, Marketing & Communications, Claim Central Consolidated
Daniel MacNamara joined Claim Central Consolidated in early 2018, after having worked with the business in a consultative role for the past 11 years.
Daniel is responsible for brand strategy, brand identity, design, digital properties and visual communications for all businesses in the group, as well as working with the development team in enhancing the UX/UI of selected technology platforms.
Daniel's past employment experience covers the corporate, agency and non-profit sectors. He most recently owned and ran a successful design and communications agency from 2007-2017, before joining Claim Central Consolidated. Daniel holds a Bachelor of Design degree from the University of Technology, Sydney.